It's National Chip and Dip day!
One of our favorite dips is our Salsa Seasoning Mix.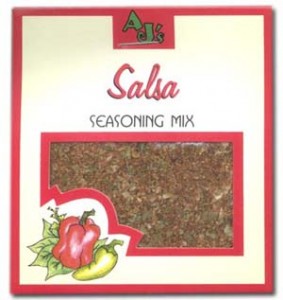 We've put a new twist on an old favorite using our Salsa Seasoning Mix in…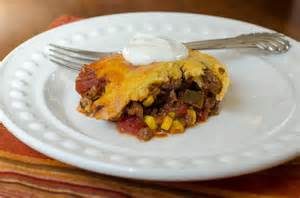 Hamburger Corn Pone Pie
1 ½ lb                    Ground Beef
½ Cup                   Onion, chopped
1 pkg                    AJ's Salsa Mix
½ tsp.                   Salt
2 tsp.                    Worchestershire Sauce
1 can                    Diced Tomatoes
1 can                    Black Beans or Kidney Beans, drained
1 box                    Jiffy Corn Bread mix
Preheat oven to 425 degrees.
Spray bottom and sides of approx. 9"x9" or 10"x8" casserole dish.
Brown meat and onions, drain and add AJ's Salsa mix, salt, diced tomatoes and Worchestershire sauce.  Cover and simmer on low for approx. 15 minutes.
Add Black Beans and pour into prepared casserole.
Mix up corn bread according to directions and pour on top of meat mixture.
Bake for approx. 20 minutes or until corn bread is golden browned.
Serve with a dab of sour cream and enjoy.