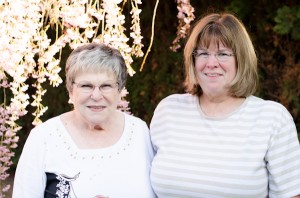 Our History
Located in Pasco, WA, AJ's Edible Arts is conveniently situated in the heart of the Columbia Basin. The Columbia Basin area is home to some of the finest agriculture in the United States. We recognize the importance of quality and freshness in creating fine food products, and every fresh produce product that makes it into AJ's product line is grown right here in the Columbia Basin.
The creative mind for AJ's, is Alice Jones (AJ).  She started out selling our products at the Pasco Farmer's Market.  Many growers in the area frequent this farmer's market, and through our active participation in the market, we have built great relationships with many local produce farmers. Through the building of these close relationships, we are able to acquire fresh produce of the finest quality and include them in our products.
Local Produce
We recognize that fresh, high quality ingredients make for great finished product. By making all of our products in Pasco, WA at our FDA Certified kitchen  by hand and carefully monitoring the production and packaging process, we are able to ensure that our customers get finished product of the highest quality.
The busiest time of the year for us is the Walla Walla Sweet Onion harvest time in July. We select our produce at harvest time while it is peaking in both nutritional content and flavor.  Once harvested and shipped to our facility, we begin the processing. Once the produce is cleaned and processed, it is quickly frozen to be included in the upcoming year's mustard and sauces.
Contact Us