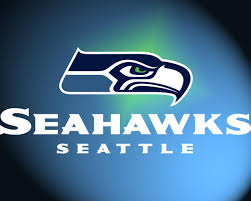 FOOTBALL and the SEATTLE SEAHAWKS!!!
The Seattle Seahawks kickoff tomorrow night against the Green Bay Packers at home in Century Link Field and what a better way to start the season than with a new twist on one of our favorites…
Football Cheese Ball.
1 pkg AJ's Cheese Ball Mix
1/3 cup sour cream
2 8oz. packages softened cream cheese
1 cup shredded sharp white Cheddar cheese, plus more for garnish (optional)
1 1/2 pounds sliced bacon, cooked and coarsely chop
Mix the Cheese Ball Mix per package instructions adding 1 cup chopped bacon and if adding, 1 cup shredded sharp white Cheddar cheese. Shape the mixture into a round ball. Refrigerate for at least 2 hours or overnight.
Just before serving, with the cheese ball still wrapped in plastic, form it into an oblong football shape as best you can. Unwrap the cheese ball and roll it in the remaining chopped bacon to coat it completely. Strategically place a few strands of Cheddar cheese on the football to resemble laces. Serve with crackers and be ready for cheers.