It's International Women's Day!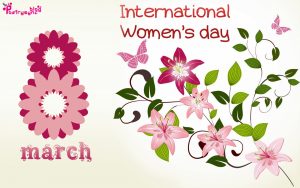 International Women's Day (March 8) is a global day celebrating the social, economic, cultural and political achievements of women.
"The age of a women doesn't mean a thing.
The best tunes are played on the oldest fiddles!"
How will you mark the day?
Yet let's also be aware progress has slowed in many places across the world, so urgent action is needed to accelerate gender parity.
Leaders across the world are pledging to take action as champions of gender parity.
What's happening in your local area?