September 22nd was the First Day of Autumn. It's time for Pumpkin Spice Lattes, Crisp Air, Scarves and Cozy Sweaters, Falling Leaves with Warm Colors, Pumpkin Pie…and of course Football.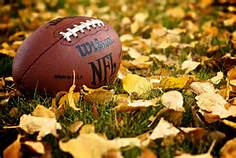 Need a new and different dip for that football game? Here's AJ's twist on a crowd pleasing Buffalo Chicken Dip…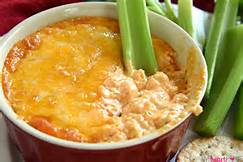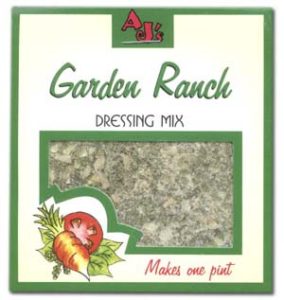 Buffalo Chicken Dip
• Makes: 16 servings
• Serving Size: 1/4 cup dip
• Yields: 4 cups dip
• Prep: 15 mins
• Slow Cook: 2 hrs 30 mins to 3 hrs (low)
Ingredients
• 3 cups chopped cooked chicken*
• 1 8 ounce package reduced-fat cream cheese, cubed
• 1 8 ounce carton light sour cream
• 1 cup Buffalo wing sauce
• 1/2 cup crumbled blue cheese or shredded Monterrey Jack or cheddar cheese (2 ounces)
• 1 Envelope AJ's Garden Ranch dry salad dressing mix
• Assorted chips and dippers, such as celery and/or carrot sticks
Directions
1. In a medium bowl combine the first six ingredients (through dressing mix). Transfer to a 1 1/2- or 2-quart slow cooker.
2. Cover and cook on low for 2 1/2 to 3 hours or until heated through, stirring occasionally. Stir before serving. Serve with dippers.
*For cooked chicken, preheat a large nonstick skillet over medium-high heat. Add 1 1/2 pounds skinless, boneless chicken breast halves; reduce heat to medium. Cook 15 to 18 minutes or until done (165 degrees F), turning occasionally.