We've returned from the 2016 Winter Fancy Food Show and are glad to be home. It was a busy few days, meeting and talking with many buyers, distributors and other vendors about our Walla Walla Sweet Onion products. It was a record breaking attendance, as you can read in the article below posted on https://www.specialtyfood.com.
Winter Fancy Food Show Breaks Records
• Categories: SFA Press Releases;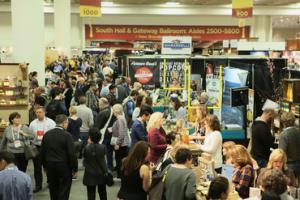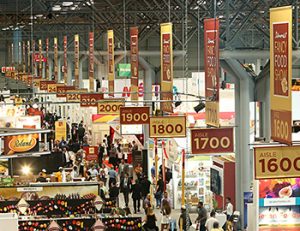 • Source: Association Press Releases
NEW YORK (Jan. 26, 2016) – The 2016 Winter Fancy Food Show ended on a high note last week with the strongest attendance and largest exhibit space in the show's 41-year history. The show is owned and produced by the Specialty Food Association.
The sold-out exhibit halls were filled with new products, new brands and top-quality classics from 1,500 exhibitors from across the U.S. and 28 countries. The exhibit space covered 215,000 sq. ft., enough to fill more than four football fields with food. The trade-only event ran Jan. 17 – 19, 2016, at Moscone Center in San Francisco.
Amid record sales in the $109 billion specialty food industry, the show drew close to 20,000 attendees, a 16 percent increase above 2015 numbers. Buyers represented top names in retailing, restaurants and foodservice including Whole Foods, Kroger, Starbucks, Trader Joe's, Williams-Sonoma, Alaska Airlines, and hundreds of local specialty and natural food markets.
"The appetite for specialty food is stronger than ever across all sales channels. The success of our show is a clear indication," says Laura Santella-Saccone, chief marketing officer of the Specialty Food Association, the show's owner and producer.
Italy served as the show's country partner, with more than 60 companies, a wine bar and gelato station. Special exhibits included Incubator Row featuring Northern California start-ups, and New Brands on the Shelf, with 34 emerging food entrepreneurs launching brands like bone broth in K Cups and birch tree "water." Throughout, hundreds of new products were introduced that will land on store shelves and restaurant menus in the coming year.
Show firsts included "Party with a Purpose," an opening night bash that supported the Specialty Food Foundation's efforts to fight hunger and increase food recovery, and "Shelf Showdown" a specialty food pitch competition for first-time exhibitors. The winner: Jack Kuo, founder of Fuller Foods, whose winning pitch was for Seriously Cheesy Puffs.
About the Specialty Food Association
The Specialty Food Association is a thriving community of food artisans, importers and entrepreneurs. Established in 1952 in New York, the not-for-profit trade association provides its 3,000 members in the U.S. and abroad the tools, knowledge and connections to champion and nurture their companies in an ever-evolving marketplace. The Association owns and produces the Winter and Summer Fancy Food Shows, and presents the sofi™ Awards honoring excellence in specialty food. Learn more at specialtyfood.com.